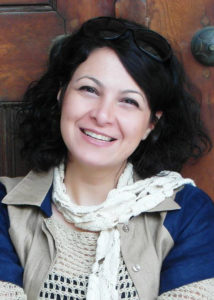 The Midland Research Institute for Value Chain Creation (MRIVCC) is pleased to announce the addition of Bahar Aliakbarian, PhD., a respected scholar whose work will focus on smart packaging, especially as it pertains to entrepreneurial activities and bringing technology to market.
"We are thrilled to have a researcher of the caliber of Bahar as part of our Midlandbased team at MRIVCC," said Katherine A. Franz, MRIVCC Executive Director. "She brings multi-disciplinary research experience to her new role and provides depth and expertise that will enable us to pursue and address critical challenges facing our world."
Aliakbarian completed her Ph.D. in chemical, process and material engineering at the University of Genoa, Italy, in 2009, where she was an adjunct professor and research fellow. Alikbarian's research is focused on agro-food industrial wastes. Aliakbarian has received multiple awards for her research, including the Endeavor Research Award from University of Sydney, School of Chemical and Biomolecular Engineering. Aliakbarian's research at MRIVCC will focus on product authentication, encompassing anti-counterfeiting, anti-tampering, brand protection, and supply chain security.
She will be moving from Genoa, Italy to Midland, Michigan soon. She will work in collaboration with other scientists at MSU, MRIVCC and external private and public sector partners.