Developing Sustainable Solutions

to Improve Public and Private Value Chains
The Axia Institute® is a premier research and education center dedicated to developing effective and sustainable solutions to improve public and private value chains. Established by Michigan State University in 2013, the Axia Institute is part of MSU's Office of Research & Innovation and partners with industry to solve grand challenges and conduct cross-disciplinary research in areas of value chain optimization, data analytics, RFID technology, smart packaging, anti-counterfeiting, and water and food safety. The Institute was founded by leaders in value chain creation and development at MSU, including the Eli Broad College of Business, the College of Agriculture and Natural Resources, the College of Engineering, the College of Social Science, and the School of Packaging. Founding donors include The Dow Chemical Company, Dow Corning Corporation, The Herbert H. & Grace A. Dow Foundation, the Rollin M. Gerstacker Foundation, The Dow Chemical Company Foundation, and the Charles J. Strosacker Foundation.
In addition to our staff, we are supported by our Executive and Technical Advisory boards, which advise and help guide the activities of the Institute.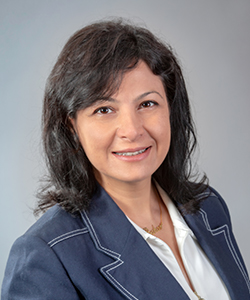 Dr. Bahar Aliakbarian
Research Associate Professor, Adjunct Associate Professor – School of Packaging
bahara@msu.edu
989-423-2049
Dr. Aliakbarian received her Ph.D. degree in Chemical, Material and Process Engineering from University of Genoa (Italy) in 2009. She earned a bachelor of science in Public Management, a bachelor of science in Chemical Engineering – Food Sciences and a master's degree in Chemical Engineering from University of Genoa (Italy). From 2009 – 2017 she held positions at the University of Genoa (Italian Scientific Qualification Award and Postdoctoral Research Award; DGR 1283/2011), Harvard-MIT Health Sciences & Technology, and the University of Sydney (Endeavour Research Award; ERF PDR 2318).
Bahar's multidisciplinary research experiences focus on the integration of innovative engineering technologies which has led to the formulation of new products with food and biomedical applications. Her work has broadened to the development of active and smart packaging for food and pharmaceutical applications.
She is particularly interested in the use of smart technologies to track and monitor food and pharmaceuticals along the supply chain. Bahar's has over 75 peer-reviewed articles, four book chapters, one provisional patent, and over 45 international conference presentations.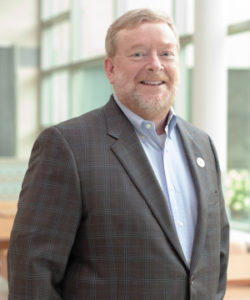 Dr. Charles Hasemann
Assistant Vice President for Innovation & Economic Development, Michigan State University, Interim Executive Director, The Axia Institute
hasemann1@msu.edu
517-884-2370
Charles A. Hasemann, Ph.D., assistant vice president for innovation and economic development at the Michigan State University Innovation Center, earned his doctorate in Molecular Immunology and performed his post-doctoral training in X-ray Crystallography. As an assistant professor at UT Southwestern Medical Center in Dallas, he established an NIH-funded laboratory studying immune system-related protein structure and function. He was subsequently recruited to Parke-Davis Pharmaceuticals in Ann Arbor, MI (later merged with Pfizer, Inc.) as the director of structure-based drug design, and, via a series of expanding management positions, ultimately joined the Executive Management team with direction over all aspects of drug discovery at the Ann Arbor site, as well as global leadership responsibilities for Pfizer's overall drug discovery technologies. In his capacities at Pfizer, Charles oversaw several extensive and productive collaborations with biotechnology companies and academic laboratories.
In his time at MSU, Charles has launched the Clinical & Translational Sciences Institute, Business Connect, and most recently, Spartan Innovations. Charles now leads the MSU Innovation Center, consisting of Business Connect, MSU Technologies, and Spartan Innovations; these three organizations comprise MSU's effort to partner with the private sector in order to leverage the University's intellectual assets for economic value.  Combining his corporate research executive experience, with his academic research and administration experiences, Charles is well credentialed to lead the MSU Innovation Center on its mission to create productive research and technology commercialization relationships between MSU and the private sector, to connect regional entrepreneurs to the intellectual and technical capacity of the University, and to participate in regional economic activity endeavors.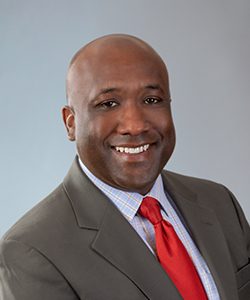 Mr. John D. Hatfield
Director of Marketing and Communications
jhatfiel@msu.edu
989-423-2047
John D. Hatfield is the director of marketing and communications at the Axia Institute, where he is responsible for developing marketing and communications strategies.
John has extensive marketing and branding experience in the financial and professional services industries, and joined Axia from Chemical Bank, where he was senior vice president and director of Marketing. In addition to his brand building experience, he has extensive web and direct marketing expertise.
John earned a bachelor of arts degree in history from Kenyon College in Gambier, Ohio, and a master of business administration degree from Kellogg School of Management at Northwestern University in Evanston, Illinois.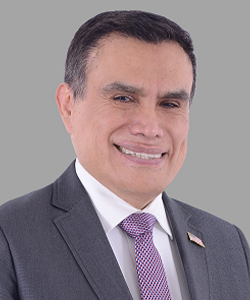 Dr. Carlos A. Marino
Research Leader – Value Chain Digitization
cmarino@msu.edu
202-705-0227
Carlos A. Marino is the Axia Institute's research leader – Value Chain Digitization. In this role, Carlos is responsible to develop Axia's digital value chain research portfolio while working directly with firms across the industry to help reimagine their digital supply chains.
He joins the Axia Institute from A.I. Millennium Lab in Virginia, where he worked as a senior data scientist. Prior to his role at A.I. Millennium Lab, he worked for the Department of Defense in the U.S. Air Force Operations Research & Supply Chain, A.I. Division.  Carlos has also held supply chain positions at Nestlé and Coca Cola. In this position, he will work with Axia Institute staff, researchers from across MSU, in addition to other collaborators, while leading the Institute's value chain digitization efforts.
Carlos earned his Ph.D. in Industrial and Systems Engineering from Mississippi State University. He also earned an M.A. in Transportation & Logistics Management Reverse Logistics from the American Military University and his M.S. in Engineering Management from California State University. He has a Professional Engineering (P.E.) License in California and earned a Graduate Certificate in Data Science from Harvard University.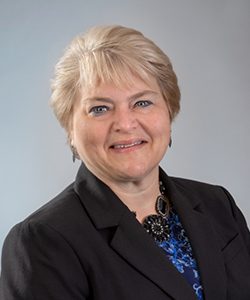 Ms. Karol E. Miller
Administrative Assistant
mill2785@msu.edu
989-423-2046
Karol E. Miller is the administrative assistant at the Axia Institute, where she is responsible for managing the day to day activities.
Karol brings 20+ years of administrative experience in financial and higher-education professional industries. She joined Axia from Chemical Bank.
Karol earned a bachelor of business degree from Northwood University in Midland, Michigan.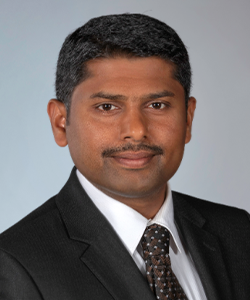 Dr. Swaminathan "Swami" Subramanian
Business Development Director
sswami@msu.edu
989-423-2048
Swaminathan Subramanian, Ph.D., is the director of business development at the Axia Institute, where he is responsible for cultivating corporate partnerships and supporting research efforts, innovation and growth of the institute's research portfolio.
Swami joins the Axia Institute from Eaton, where he served most recently as a senior innovation specialist, having been with the company since 2011. Swami has over 16 years of experience in both research and industry roles. He is experienced in securing research funding, having been awarded over $15 million by the U.S. government for white space explorations. Prior to Eaton, Swami worked for Argonne National Laboratory and supported Department of Energy (DOE) funded programs.
Swami earned a Master of Science by Research in Internal Combustion Engines from Anna University, as well as a Ph.D. in Advanced Combustion Engines (Emissions and Fuel Economy) from the Indian Institute of Technology, Madras.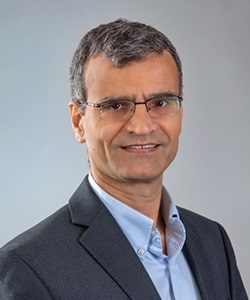 Dr. Premjeet "Prem" Chahal
Associate Professor, Department of Electrical and Computer Engineering
chahal@egr.msu.edu
517-355-0248
Premjeet "Prem" Chahal is currently an associate professor in the Department of Electrical and Computer Engineering at Michigan State University. He received the Ph.D. degree from Georgia Institute of Technology in 1999. He received his bachelor's and master's degrees from Iowa State University both in Electrical and Computer Engineering. From 2006 to 2009 he held senior research position at Abbott Laboratories leading research in the area of BioMEMS.
From 1999 to 2006 he was a principal engineer at Raytheon, Dallas leading research in the areas of THz technologies, MMIC design, RF-MEMS and Sensors, and nanoelectronics. Prem is a recipient of the 2012 DARPA Young Faculty Award and 2016 Withrow Teaching Excellence Award.
His research interests are in wireless sensors, THz technology, millimeter-wave electronics, and additive manufacturing.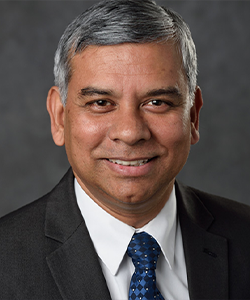 Dr. Kalyanmoy Deb
Koenig Endowed Chair Professor, Department of Electrical and Computer Engineering, Adjunct Faculty for Department of Computer Science and Engineering, and Department of Mechanical Engineering, Michigan State University
kdeb@egr.msu.edu
(517) 432-2144
Kalyanmoy Deb is the Koenig endowed chair in the Michigan State University Department of Electrical and Computer Engineering. Deb also holds joint appointments in two other departments within the college—computer science and engineering, and mechanical engineering—and contributes to research at the BEACON Center for the Study of Evolution in Action, an NSF Science and Technology Center headquartered at Michigan State University.
His research interests include applied optimization, evolutionary computation, modeling and simulation, and design and control of intelligent systems. His 2001 book, Multi-Objective Optimization Using Evolutionary Algorithms, is the first-ever compilation of its kind.
Kalyanmoy has numerous awards and honors to his name, including the Shanti Swarup Bhatnagar Prize in Engineering Sciences in India; the Thomson Reuters Citation Laureate; the Infosys Prize for Engineering and Computer Science; the Edgeworth-Pareto Award from the International Society on Multiple Criteria Decision Making; a Finland Distinguished Professor (FiDiPro) Award; a Friedrich Wilhelm Bessel Research Award from the Alexander von Humboldt Foundation in Germany; and an Honorary Doctorate degree from the University of Jyvaskyla in Finland.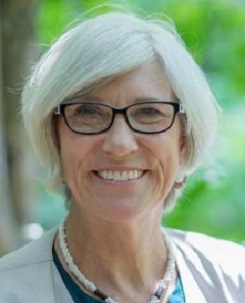 Dr. Joan Rose
Professor, Co-Director of the Center for Advancing Microbial Risk Assessment, Homer Nowlin Endowed Chair of Water Research, Michigan State University
rosejo@msu.edu
(517) 432-4412
Every drop of water matters to Joan Rose and her research team who she calls "water detectives." Joan is an international authority on water microbiology, water quality, and public health safety, and she co-directs both MSU's Center for Advancing Microbial Risk Assessement (CAMRA) and its Center for Water Sciences (CWS). Joan, together with her water detectives, are developing new genetic analytics to study waterborne health threats. Water quality studies today tend to focus on the indicators of pathogens, but Joan's work targets actual threat agents such as viruses, mapping water quality and health risks in waterways throughout the world.
Joan is a pioneer in the emerging science of viral metagenomics – sequencing virus DNA in water sources, discharges and shipping ballast using next-generation high-throughput technology. Such technology promises to significantly improve methods to protect water and food supplies, and Joan now is applying it to assess the safety of fresh produce. Her global activity includes investigation of waterborne disease outbreaks and the study of water supplies, treatment and reclamation. Her applied research interests include study of microbial pathogens in recreational waters and climatic factors impacting water quality.
Dr. Judith Whipple
Professor of Logistics and Supply Chain Management (SCM), Michigan State University
whipple@broad.msu.edu
(517) 432-6407
Judith Whipple is professor of Logistics and Supply Chain Management (SCM) at Michigan State University (MSU) and faculty director of the Master of Science in Supply Chain Management Program (MS-SCM). Prior to this, she directed the Food Industry Management Program at MSU and taught at Western Michigan University in Food Marketing and Integrated Supply Management. Her research interests include supply chain integration and collaboration, supply chain security and risk management, and strategic supply chain management and organizational design.
Judith was awarded the MSU Teacher Scholar Award for excellence in teaching and research, the Council of Supply Chain Management Professionals (CSCMP) Teaching Innovation Award, and various best paper awards, including the Journal of Business Logistics Bernard J. La Londe Best Paper Award (2005 and 2010), Transportation Journal Best Paper Award, Journal of Operations Management Best Paper Award and the Stan Hardy Award, and is a DC Velocity Rainmaker. She previously served on the Board of Directors at CSCMP, chaired its Research Strategies Committee and co-chaired its Supply Chain Innovation Award.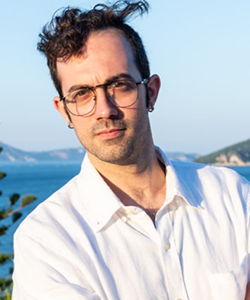 Dr. Dionysios Kalogerias
Assistant Professor, Department of Electrical and Computer Engineering, Michigan State University
dionysis@msu.edu
517-355-5066
Dionysios Kalogerias is an assistant professor with the Department of ECE at MSU. His research is in the areas of machine learning, reinforcement learning, optimization, signal processing, sequential decision making, and risk, and their applications in autonomous networked systems, wireless communications, security and privacy, and system trustworthiness.
Before joining MSU, Dionysios was a postdoctoral researcher with the Department of Electrical and Systems Engineering, University of Pennsylvania. Prior to that, he was a postdoctoral research associate with the Department of Operations Research and Financial Engineering (ORFE), Princeton University. Dionysios received his Ph.D. degree in ECE from Rutgers University in 2017.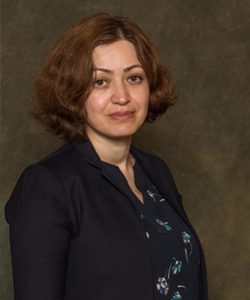 Dr. Parisa Kordjamshidi
Assistant Professor, Department of Computer Science and Engineering, Michigan State University
kordjams@msu.edu
517-355-8389
Parisa Kordjamshidi is an assistant professor in the Department of Computer Science and Engineering at Michigan State University. She holds an affiliated with Florida Institute for Human and Machine Cognition as a research scientist. Prior to MSU, she was an assistant professor at Tulane University (2016-2019).
She was a Postdoctoral researcher at University of Illinois at Urbana-Champaign (2013-2016). She obtained her Ph.D. from KU Leuven, Belgium, in July 2013. Her research interests include machine learning, natural language processing, combining learning and reasoning paradigms and learning-based programming. She is a recipient of a National Science Foundation Career Award in 2019.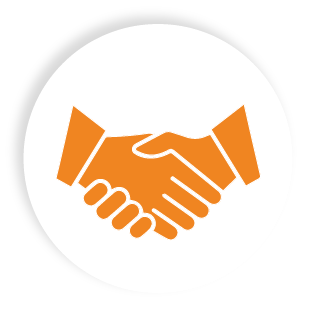 Partnerships:
Collaborating for Success
Bridging the gap from theory to real-world application.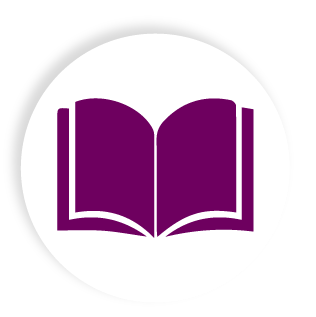 Education:
Developing Your Skills

Graduate studies, certificate programs and seminars in value chain creation and optimization.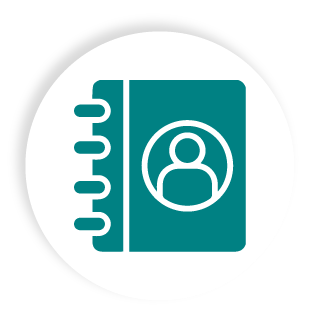 Contact:
The Axia Institute
Have questions? Learn more about how you can get involved with The Axia Institute.