Healthcare Advisory Council
Meet Our Healthcare Advisory Council

  In addition to our Executive and Technical Advisory boards, which advise and help guide the activities of the Institute, we are assembling advisory councils for each of Axia's verticals. Our Healthcare Advisory Council will help us define the Axia Institute's approach to the Healthcare value chain and members will provide us with their industry specific insights to help Axia advance the mission of the Institute.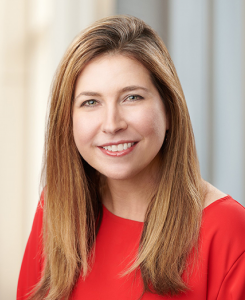 Angela Fernandez
Vice President of Community Engagement, GS1
Angela Fernandez is the vice president of community engagement for GS1 US, leading all activities in the consumer packaged goods, fresh foods, foodservice, and retail grocery industries. She is a seasoned retail grocery and foodservice expert with more than 15 years of experience working closely with industry stakeholders–including manufacturers, foodservice operators, retailers, distributors, educators and solution providers—to improve supply chain operations and business processes, including food traceability and data quality. She leads two collaborative industry initiatives in the Retail Grocery and Foodservice industries, which work to identify current and emerging supply chain challenges and address how the use of GS1 Standards can solve them.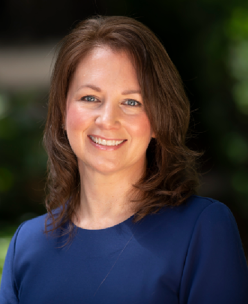 Angie Lindsey
Vice President of Marketing Pharmaceuticals, Fresenius Kabi USA
Angie Lindsey is a Vice President of Marketing for Fresenius Kabi in the United States. In this role Angie leads all aspects of the company's marketing strategy and functions for the anesthesia and analgesia vial business, Simplist® prefilled syringe and +RFID™ smart-labeled portfolios.
Angie has more than 25 years of experience in sales and marketing roles of increasing responsibility and leadership within the pharmaceutical industry. She joined Fresenius Kabi in 2012 after serving in various positions at Takeda Pharmaceuticals and AstraZeneca.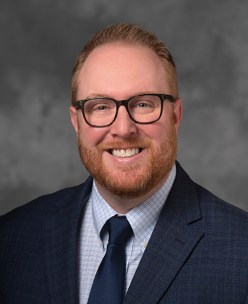 William "Bill" Moir IV
Senior Vice President of Supply Chain Management, Henry Ford Health System
Bill is currently the Senior Vice President of Supply Chain Management at Henry Ford Health System since January 2021.  In his role Bill has responsibilities over all supply chain functions, including but not limited to: Strategic Sourcing, Supplier Diversity, Purchasing, Accounts Payable, Linen, Systems & Analytics, Supply Chain Operations, Distribution & Logistics. 
Prior to joining Henry Ford, Bill has had the pleasure to hold healthcare Supply Chain leadership roles in some of the industry's leading organizations including:  Advocate Aurora Health, Ascension Health, and Trinity Health respectively.  Bill has become known for his innovative approach to supply chain and challenging the status quo related to Supplier Diversity, analytics, and supply resiliency to name a few.  He is a champion for integrating supply chain management into clinical and financial outcomes, and putting his stakeholders and communities he serves first in all that he and his team does.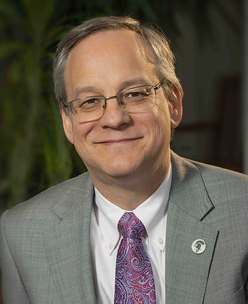 Aron Sousa, MD, FACP
Dean, College of Human Medicine, Michigan State University
Aron Sousa, MD, FACP, is the dean of Michigan State University College of Human Medicine. The majority of Dr. Sousa's work is in medical education and curriculum. He led the design of the college's new and highly successful Shared Discovery Curriculum, which is characterized by robust clinical experiences in each year of medical school, promotion based on progress testing, and content organized by chief complaint rather than organ system or discipline. Dr. Sousa leads the college's accreditation activity and regularly serves as a site team member for the Liaison Committee on Medical Education. As the leader of the college's $30 million expansion in Flint, Dr. Sousa was the PI on the C.S. Mott Foundation grants that led to the college establishing the College of Human Medicine building and the creation of the Division of Public Health in downtown Flint.
Dr. Sousa is a practicing general internist. He received his bachelor's degree in chemistry and his medical degree from Indiana University School of Medicine. He then served as both a resident and chief resident in internal medicine and completed a primary care fellowship at Michigan State University.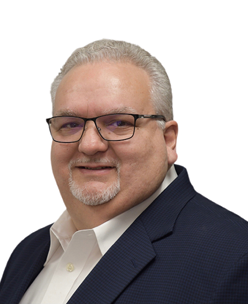 John Wirthlin
Industry Principal, Manufacturing, Transportation and Logistics, Zebra Technologies
John Wirthlin is the Industry Principal for the Manufacturing, Transportation and Logistics markets where he is responsible for providing forward thinking, strategic oriented, technology recommendations to their clients and partners. John Wirthlin has 30 years of experience in healthcare, logistics, manufacturing, and information technology where he has led multiple strategic initiatives.  John Wirthlin is viewed as a trusted advisor to his clients and organizations in which he has served.