Meet Our Technical Advisory Board
In addition to our staff, we are supported by our Executive and Technical Advisory boards, which advise and help guide the activities of the Institute. Our Technical Advisory Board (TAB) assists in guiding our research projects. Strategic Partners have a position on both the TAB and the Executive Advisory Board (EAB).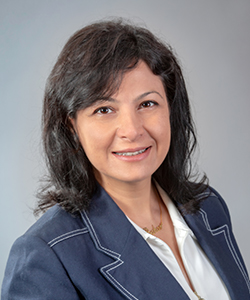 Bahar Aliakbarian, Ph.D.
Research Associate Professor, and Sr. Director of Research & Development
bahara@msu.edu
989-423-2049
Dr. Aliakbarian received her Ph.D. degree in Chemical, Material and Process Engineering from University of Genoa (Italy) in 2009. She earned a bachelor of science in Public Management, a bachelor of science in Chemical Engineering – Food Sciences and a master's degree in Chemical Engineering from University of Genoa (Italy). From 2009 – 2017 she held positions at the University of Genoa (Italian Scientific Qualification Award and Postdoctoral Research Award; DGR 1283/2011), Harvard-MIT Health Sciences & Technology, and the University of Sydney (Endeavour Research Award; ERF PDR 2318).
Bahar's multidisciplinary research experiences focus on the integration of innovative engineering technologies which has led to the formulation of new products with food and biomedical applications. Her work has broadened to the development of active and smart packaging for food and pharmaceutical applications.
She is particularly interested in the use of smart technologies to track and monitor food and pharmaceuticals along the supply chain. Bahar has over 75 peer-reviewed articles, four book chapters, one provisional patent, and over 45 international conference presentations.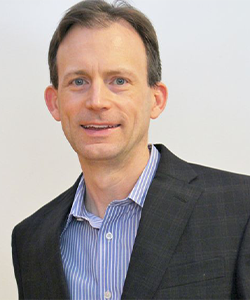 Matthew Daum, Ph.D.
Director, School of Packaging, Michigan State University
Dr. Matthew Daum, is the director of the Michigan State University (MSU) School of Packaging in the College of Agriculture and Natural Resources (CANR).
For the past twenty-five years, Matthew has worked at HP Inc. (formerly Hewlett Packard) based in Boise, Idaho. Since 2016, Matthew has been HP's Director of Engineering for the LaserJet toner supplies business. He was responsible for new product research and development, current product engineering, supplies security strategy and product/package serialization strategy and implementation. Since July 2019 he also held the position of product marketing director for the LaserJet supplies business.
He began his career at HP as a packaging engineer and eventually moved into management roles including Packaging, Supply Chain and Big Data Global Analytics. Most recently he held executive manager positions in Product Marketing and Product Research and Development for the HP LaserJet supplies business.
In addition, since 2007 Matthew has served as adjunct associate professor at Clemson University in the Department of Food, Nutrition and Packaging Sciences where he advises graduate students. He has also guest lectured on the topics of supply chain and packaging at Clemson and the College of Idaho.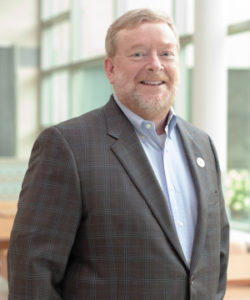 Charles Hasemann, Ph.D.
Assistant Vice President for Innovation & Economic Development, Michigan State University
Dr. Charles A. Hasemann, assistant vice president for innovation and economic development at the Michigan State University Innovation Center, earned his doctorate in Molecular Immunology and performed his post-doctoral training in X-ray Crystallography. As an assistant professor at UT Southwestern Medical Center in Dallas, he established an NIH-funded laboratory studying immune system-related protein structure and function. He was subsequently recruited to Parke-Davis Pharmaceuticals in Ann Arbor, MI (later merged with Pfizer, Inc.) as the director of structure-based drug design, and via a series of expanding management positions, ultimately joined the Executive Management team with direction over all aspects of drug discovery at the Ann Arbor site, as well as global leadership responsibilities for Pfizer's overall drug discovery technologies. In his capacities at Pfizer, Charles oversaw several extensive and productive collaborations with biotechnology companies and academic laboratories.
In his time at MSU, Charles has launched the Clinical & Translational Sciences Institute, Business Connect, and most recently, Spartan Innovations. Charles now leads the MSU Innovation Center, consisting of Business Connect, MSU Technologies, and Spartan Innovations; these three organizations comprise MSU's effort to partner with the private sector in order to leverage the University's intellectual assets for economic value.  Combining his corporate research executive experience, with his academic research and administration experiences, Charles is well credentialed to lead the MSU Innovation Center on its mission to create productive research and technology commercialization relationships between MSU and the private sector, to connect regional entrepreneurs to the intellectual and technical capacity of the University, and to participate in regional economic activity endeavors.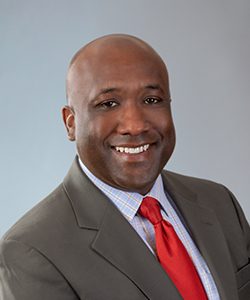 John D. Hatfield, MBA
Executive Director
John D. Hatfield is the executive director of The Axia Institute, responsible for leading the organization in its efforts to deliver innovative research and value chain solutions to members in the health care, food, and advanced manufacturing industries.
Previously, John served as the director of marketing and communications, where he was responsible for helping to refine Axia's offering to industry and develop the Institute's consortium-based outreach strategy. As part of Axia's leadership team, he also helped define the Institute's marketplace and competitive positioning. During his tenure in that role, he led sales and marketing efforts aimed at securing new corporate partners, and spearheaded the development of in-person and virtual client forums. Prior to joining Axia, John worked at various organizations in the financial and professional services industries, where he honed his leadership skills in addition to his extensive expertise in marketing and brand building.
John earned a bachelor of arts degree in history from Kenyon College in Gambier, Ohio, and a master of business administration degree from Kellogg School of Management at Northwestern University in Evanston, Illinois. He is active in his community, where he serves as member on various boards.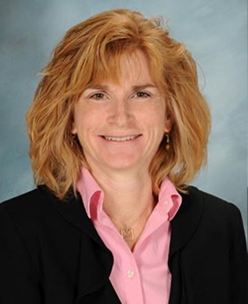 Jill Martin, Ph.D.
Fellow, Packaging and Specialty Plastics, Dow
Dr. Jill Martin is a Fellow in the Packaging and Specialty Plastics business at Dow. Jill has over 26 years of experience in both Packaging and Specialty Plastics research and development and technical service and development. During her career, she performed technical and commercial evaluations of external technologies. She also worked directly with customers and brand owners in the hygiene, rigid and flexible packaging, and medical device markets, as well as in the development of sustainable technologies for packaging markets. In her current role, she has responsibility for development of packaging materials within the context of a circular economy.
Jill is a member of the CalPoly and Clemson Packaging Advisory Boards as well as the International Safe Transit Association (ISTA) Global Advisory Board and the Great Lakes Energy Institute at Case Western Reserve University.
She received her bachelor of science degree in Chemical Engineering from Carnegie Mellon University in Pittsburgh, Pennsylvania, and a doctorate in Polymer Engineering and Science from Case Western Reserve University in Cleveland, Ohio.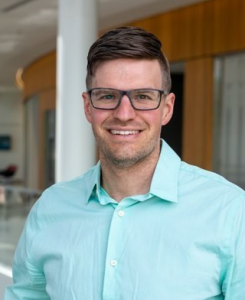 Jason Miller
Interim Chairperson, Supply Chain Management Department, Michigan State University
Jason Miller (PhD The Ohio State University) is an Associate Professor of Supply Chain Management and is serving a two-year term as interim chairperson for the Department of Supply Chain Management at Michigan State University's Eli Broad College of Business.
His primary research stream examines issues in the for-hire truck transportation industry including safety, productivity, pricing dynamics, driver turnover, and employment. He also conducts macroeconomic research in the manufacturing and retail sectors, with a special emphasis on the disruptive role of imports, tariffs, and the COVID-19 pandemic. His research has appeared in Academy of Management Journal, Decision Sciences, Forecasting, International Journal of Physical Distribution and Logistics Management, Journal of Business Logistics, Journal of Management, Journal of Operations Management, Journal of Supply Chain Management, Manufacturing and Service Operations Management, Multivariate Behavioral Research, Transportation Journal, and Transportation Research Part E.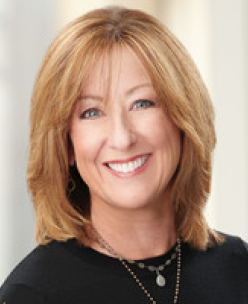 Gena Morgan
Vice President of Standards, GS1 US
Gena Morgan has been with GS1 and GS1 US for over 20 years playing a key role in many industry initiatives. As a strategic consultant, Gena has worked with various industries consortium and technical communities in defining requirement, developing technical interface standards and guidelines, focused on data quality, traceabilit and supply chain visibility. Today,  she works with the Innovation teams with GS1 US and Global Office to explor the intersection of standards and emerging technologies with numerous industries.
Gena joined the GS1 Community after beginning her career as a buyer and merchandizer in women's apparel and an IT consultant.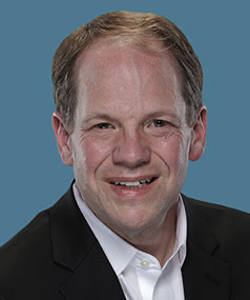 Daniel Reaume, Ph.D.
Chief Analytics Director at Caterpillar
In his role, Dr. Daniel Reaume leads a world-class organization in designing and developing advanced predictive analytics and optimization algorithms tailored to unique business needs. With a background in operations research, technology management, and law, Dan provides guidance and direction for improving modeling practices, setting technology direction, and deepening expertise in key practice areas.
Dan also serves as an adjunct professor for the University of Michigan's College of Engineering and as an advisory board member for Michigan State University's Axia Institute for Value Chain Research and for the Wayne State University Business Analytics program.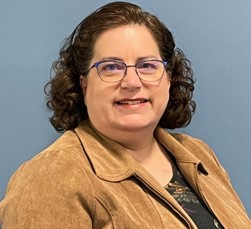 Jeanne Sirovatka, Ph.D.
Senior Director, Packaging Design and Technical Projects, Fresenius Kabi
Dr. Jeanne Sirovatka is the senior director of Packaging Design and Technical Projects at Fresenius Kabi, where she leads strategic projects at the three U.S.-based manufacturing plants, focusing on innovative technologies that bring value to pharmacists, physicians, nurses, and patients.
She is responsible for RFID manufacturing implementation at Fresenius Kabi and drives operational continuous improvement across its U.S. plants. During her career in the pharmaceutical industry she has worked in Research and Development, Quality Control, Quality Assurance, and Operations in both Active Pharmaceutical Ingredient and Finished Drug Product facilities at Roche, Sandoz, and Fresenius Kabi.
Jeanne holds a Bachelor of Science in Chemistry from Princeton University and a Ph.D. in Analytical Chemistry from Colorado State University. She was an NIH Post-Doctoral Fellow in Biochemistry at the University of Michigan and is a Northwestern University / Kellogg School of Management Executive Scholar. She earned her Lean Six Sigma Black Belt and Master Black Belt with Roche Pharmaceuticals.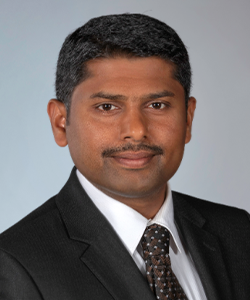 Swaminathan "Swami" Subramanian, Ph.D.
Business Development Director, The Axia Institute, Michigan State University
Dr. Swaminathan "Swami" Subramanian is the director of business development at the Axia Institute, where he is responsible for cultivating corporate partnerships and supporting research efforts, innovation and growth of the institute's research portfolio.
Swami joins the Axia Institute from Eaton, where he served most recently as a senior innovation specialist, having been with the company since 2011. Swami has over 16 years of experience in both research and industry roles. He is experienced in securing research funding, having been awarded over $15 million by the U.S. government for white space explorations. Prior to Eaton, Swami worked for Argonne National Laboratory and supported Department of Energy (DOE) funded programs.
Swami earned a Master of Science by Research in Internal Combustion Engines from Anna University, as well as a Ph.D. in Advanced Combustion Engines (Emissions and Fuel Economy) from the Indian Institute of Technology, Madras.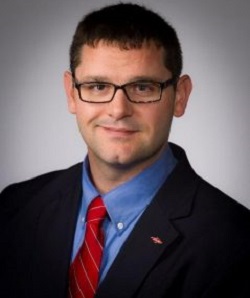 Jeffrey Tazelaar, Ph.D.
Digital Fulfillment Center Director, Dow
Dr. Jeffrey Tazelaar is the Digital Fulfillment Center director on the Supply Chain Innovation team at Dow. Jeff has extensive experience in software solutions and AutoID/RFID systems through work experience ranging from the largest retailer to systems integrators deploying solutions for the Department of Defense, CPG, Automotive and Food value chain participants. 
Jeffrey holds a Bachelor of Science and Master of Science Degrees in Packaging from Michigan State University in East Lansing, Michigan. He also studied overseas at the University of London, where he analyzed and contrasted the British/European and United States packaging systems. He most recently received a Ph.D. in Packaging from MSU with a focus on the measurement and justification of corporate digital programs.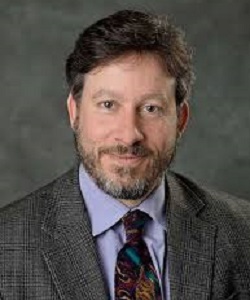 John P. Verboncoeur, Ph.D.
Associate Dean for Research, College of Engineering, Michigan State University
Dr. John P. Verboncoeur currently serves as associate dean for Research and Graduate Studies in the MSU College of Engineering. He is a professor of both Electrical and Computer Engineering and Computational Mathematics, Science, and Engineering at Michigan State University. He has been involved in several technology startup companies, including the development of one of the big three consumer credit reports. He is also on the board of directors of the American Center for Mobility national proving ground for connected automated vehicles.
John is a fellow of the IEEE and was awarded the IEEE NPSS Richard F. Shea Distinguished Member Award in 2018, and the IEEE NPSS Plasma Science and Applications Committee Award in 2019. He serves on the U.S. Department of Energy Fusion Energy Sciences Advisory Committee. John received a B.S. (1986) in Engineering Science from the University of Florida, M.S. (1987) and Ph.D. (1992) in Nuclear Engineering from the University of California-Berkeley (UCB), holding the DOE Magnetic Fusion Energy Technology Fellowship.