Meet Our Executive Advisory Board
In addition to our staff, we are supported by our Executive and Technical Advisory boards, which advise and help guide the activities of the Institute. Our Executive Advisory Board (EAB) assists in framing our research priorities. Strategic Partners have a position on both the EAB and the Technical Advisory Board (TAB).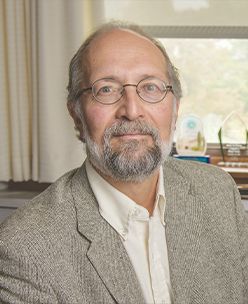 Douglas Buhler, Ph.D.
Director, MSU AgBioResearch & Assistant Vice President for Research and Innovation
As director and assistant vice president of research & innovation, Dr. Douglas Buhler serves as the administrative leader of MSU AgBioResearch, a group of more than 350 researchers from seven MSU colleges. MSU AgBioResearch has a network of 13 research centers across the state and a total annual budget of over $130 million per year. MSU AgBioResearch engages research that combines scientific expertise with practical experience to generate economic prosperity, sustain natural resources, and enhance the quality of life.
Buhler is a native of Wisconsin and received his B.S. degree from the University of Wisconsin–Platteville and M.S. and Ph.D. degrees from the University of Nebraska. He began his career at the University of Wisconsin–Madison from 1984 to 1989 and later went to work for the United States Department of Agriculture-Agricultural Research Service from 1989 to 2000. He joined MSU as professor and chair of the Department of Crop and Soil Sciences, serving in that position from 2000 to 2005. From 2005 to 2010, he was associate director of MSU AgBioResearch and associate dean for research for the College of Agriculture and Natural Resources (CANR). Buhler served as interim dean of the CANR from 2011 to 2013 and again in 2016.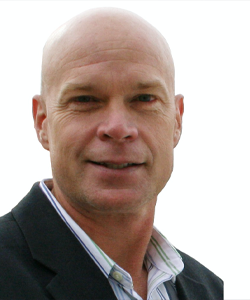 Gary Burns
CEO, Co-Founder, eAgile, Inc.
Gary Burns has over 25 years of international management experience, including large private and public sector projects, such as Atlanta's Hartsfield-Jackson International Concourse and Europe's largest mail processing facility at Heathrow. Gary brings extensive Fortune 400 corporate leadership experience to eAgile: he served as an executive at Siemens and Avery Dennison. For the last 15 years, Gary has managed and led companies in the RFID industry, and he has been awarded many international patents for RFID, robotics, and automation. Gary earned his B.S. in engineering management at Western Michigan University.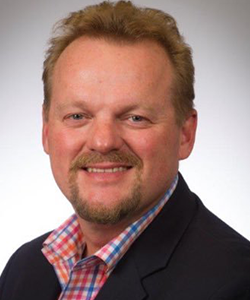 Dan Futter
Chief Commercial Officer, Dow
Dan Futter is the chief commercial officer for Dow. Through his leadership on Customer Experience and Marketing/Sales disciplines, Dow is on track to become the most customer-centric material science company in the world. Prior to this role, Dan led the commercial organization for Consumer Solutions, where he was responsible for the integration of Dow Corning's commercial activities into Dow.
Dan joined Dow Corning in Belgium in 1994, after six years in the plastics industry, with a focus on technology and business development. In 2013, Dan was named vice president of Customer Innovation and Experience, and Commercial Vice President in 2015, just prior to the acquisition. Dan holds a B Sc Hons in Biochemistry with Biotechnology from the University of Birmingham in the United Kingdom. He resides in Midland, Michigan, is active in the community, and serves on several boards.
Douglas A. Gage, Ph.D.
Vice President, Office of Research & Innovation
Dr. Douglas Gage supports cross-campus, interdisciplinary research initiatives and manages the Internal Grant program in the Office of Research & Innovation. He is the primary coordinator for the MSU Global Impact Initiative, a campus-wide effort to hire more than 100 new faculty in disciplines including STEM and biomedical research. He also represents the Office of Research & Innovation on the oversight committees for other major research initiatives, including the Institute for Quantitative Health Sciences and Engineering (IQ), the Institute for Integrative Toxicology, the Drug Discovery Initiative, the Michigan Translational Research and Commercialization Hub, and the Spectrum Health-MSU Research Alliance.
Douglas chairs the University's Advisory Council for oversight of high-risk international projects, including the USAID-funded GRAIN agricultural development project in Afghanistan. His other responsibilities have included being the academic lead on two major research building projects on campus: the Molecular Plant Sciences Building (2012) and the Interdisciplinary Sciences and Technology Building (2019). Recently, he has been part of the team planning the reactivation of MSU research that was suspended following the COVID-19 pandemic.
Douglas remains a professor in the Department of Biochemistry and Molecular Biology where his previous research focused on metabolic engineering of plant biochemical pathways. In 2002, he left MSU to take a position at Pfizer Global Research and Development in Ann Arbor, where he was a Senior Director leading the Discovery and Early Clinical Development biomarker effort. He returned to an administrative role at MSU in the fall of 2007.
Douglas earned his bachelor's and master's degrees in Biology from Florida State University and his Ph.D. in Botany from the University of Texas, Austin. He completed his post-doctoral training at the MSU-DOE Plant Research Laboratory and at the MSU NIH Mass Spectrometry Research Resource.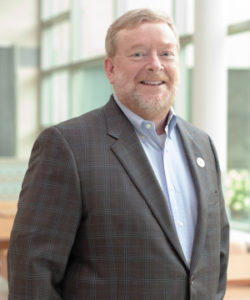 Charles Hasemann, Ph.D.
Assistant Vice President for Innovation & Economic Development, Michigan State University
Dr. Charles A. Hasemann, assistant vice president for innovation and economic development at the Michigan State University Innovation Center, earned his doctorate in Molecular Immunology and performed his post-doctoral training in X-ray Crystallography. As an assistant professor at UT Southwestern Medical Center in Dallas, he established an NIH-funded laboratory studying immune system-related protein structure and function. He was subsequently recruited to Parke-Davis Pharmaceuticals in Ann Arbor, MI (later merged with Pfizer, Inc.) as the director of structure-based drug design, and via, a series of expanding management positions, ultimately joined the Executive Management team with direction over all aspects of drug discovery at the Ann Arbor site, as well as global leadership responsibilities for Pfizer's overall drug discovery technologies. In his capacities at Pfizer, Charles oversaw several extensive and productive collaborations with biotechnology companies and academic laboratories.
In his time at MSU, Charles has launched the Clinical & Translational Sciences Institute, Business Connect, and most recently, Spartan Innovations. Charles now leads the MSU Innovation Center, consisting of Business Connect, MSU Technologies, and Spartan Innovations; these three organizations comprise MSU's effort to partner with the private sector in order to leverage the University's intellectual assets for economic value.  Combining his corporate research executive experience, with his academic research and administration experiences, Charles is well credentialed to lead the MSU Innovation Center on its mission to create productive research and technology commercialization relationships between MSU and the private sector, to connect regional entrepreneurs to the intellectual and technical capacity of the University, and to participate in regional economic activity endeavors.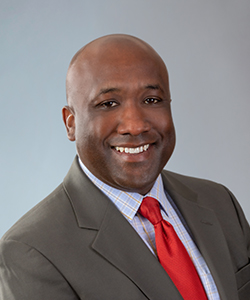 John Hatfield
Executive Director
jhatfiel@msu.edu
989-488-3270
John D. Hatfield is the executive director of The Axia Institute, responsible for leading the organization in its efforts to deliver innovative research and value chain solutions to members in the health care, food, and advanced manufacturing industries.
Previously, John served as the director of marketing and communications, where he was responsible for helping to refine Axia's offering to industry and develop the Institute's consortium-based outreach strategy. As part of Axia's leadership team, he also helped define the Institute's marketplace and competitive positioning. During his tenure in that role, he led sales and marketing efforts aimed at securing new corporate partners, and spearheaded the development of in-person and virtual client forums. Prior to joining Axia, John worked at various organizations in the financial and professional services industries, where he honed his leadership skills in addition to his extensive expertise in marketing and brand building.
John earned a bachelor of arts degree in history from Kenyon College in Gambier, Ohio, and a master of business administration degree from Kellogg School of Management at Northwestern University in Evanston, Illinois. He is active in his community, where he serves as member on various boards.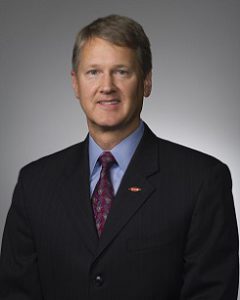 Greg Jozwiak
Corporate Vice President, Integrated Supply Chain, Dow
Greg Jozwiak is corporate vice president of Integrated Supply Chain for Dow. During his 31-year career with Dow, Greg has business experience in the packaging, automotive and building and construction industries with product and application knowledge across plastics, elastomers, adhesives and insulation materials. He also has functional experience in supply chain, purchasing, shared services, and customer service. Greg has a passion for creating an inclusive and diverse workplace across his global organization, finding more sustainable solutions based on optimizing supply chains and modernizing the customer and employee experience through digitalization.
He serves on the national board of directors and executive committee for Keep America Beautiful in addition to several company initiatives that support STEM education and community welfare. Greg earned a Bachelor of Science degree in Packaging Engineering from Michigan State University and certification of executive global leadership from the American Graduate School of International Management. Greg is married with two children and his spare time is spent enjoying family, fitness, sports, outdoors, travel, and cars.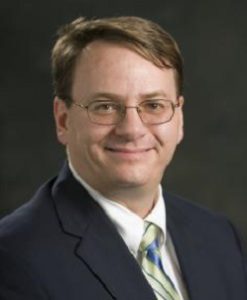 Leo Kempel, Ph.D.
Dean, College of Engineering, Michigan State University
Dr. Leo Kempel's current research interests are conformal antennas, engineered materials for microwave applications, and computational electromagnetics. Kempel is a member of Tau Beta Pi, Beta Kappa Nu, and Commission B of the International Scientific Radio Union (URSI). He received the MSU College of Engineering's Withrow Distinguished Scholar (Junior Faculty) Award in 2001, the MSU Teacher-Scholar award in 2002, and a CAREER award by the National Science Foundation in 2002.
Leo earned both his Ph.D. and Master of Science in Electrical Engineering from the University of Michigan, in 1994 and 1990, respectively. He also holds a Bachelor of Science in Electrical Engineering from the University of Cincinnati, 1989.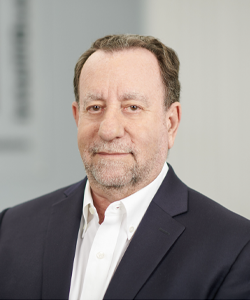 Gordon Krass, B.Ed.
CEO, IntelliGuard
Gordon Krass joined IntelliGuard® in 2017 as the chief executive officer. He came to IntelliGuard® at a key point in the company's strategic trajectory, coinciding with the launch of a new product for medication inventory management in the operating room, as well as expansion of the company's solutions to several adjacent market verticals. As CEO, Gordon works with the company's Board of Directors and senior leadership team to lead and operationalize overall business strategy and global market expansion goals.
Gordon brings more than 25 years of experience with start-up and Fortune 500 companies in the medical device and telecommunications industries as both an executive and consultant. Gordon earned a Bachelor of Education (B.Ed.) in Communication and Media Studies at Eastern Michigan University.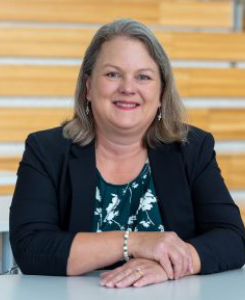 Judith Whipple, Ph.D.
Interim Dean, Donald J. Bowersox and Robert W. Thull Professor in Logistics and Supply Chain Management, Eli Broad College of Business, Michigan State University
Dr. Whipple is also the Bowersox-Thull Endowed Professor of Logistics and Supply Chain Management. Prior to this, she directed the Food Industry Management Program at MSU. Dr. Whipple has extensive teaching experience at the undergraduate and graduate level, teaching in the Full-time MBA, Executive MBA, MS-SCM and doctoral programs. Dr. Whipple was awarded the MSU Teacher Scholar Award for excellence in teaching and research, the Council of Supply Chain Management Professionals (CSCMP) Educators Conference Teaching Innovation Award, and various best paper awards, including the Bernard J. La Londe Best Paper Award of the Journal of Business Logistics. Dr. Whipple's research interests include supply chain integration and collaboration.
Judy has published work in numerous logistics, supply chain and marketing journals. For her contribution to the field of supply chain management, she was selected as a DC Velocity Rainmaker. She previously served on the Board of Directors at CSCMP, chaired its Research Strategies Committee and co-chaired its Supply Chain Innovation Award. Dr. Whipple currently serves on the Board of Directors of the Institute for Supply Management (ISM).