Value Chain:

Cohesive Approach, Maximum Value.
Value chains take a complete view of a system, considering every link and activity from start to finish. For instance, in manufacturing this means starting with the raw materials needed to produce a product and then considering every step to produce and deliver it to customers through recyclability.

The Axia Institute's Vertical Areas of Focus
The Axia Institute specializes in exploring Healthcare, Food & Agriculture, and Advanced Manufacturing Value Chains. Our team utilizes Michigan State University Colleges and Axia Competencies within each vertical area of focus to strengthen each value chain.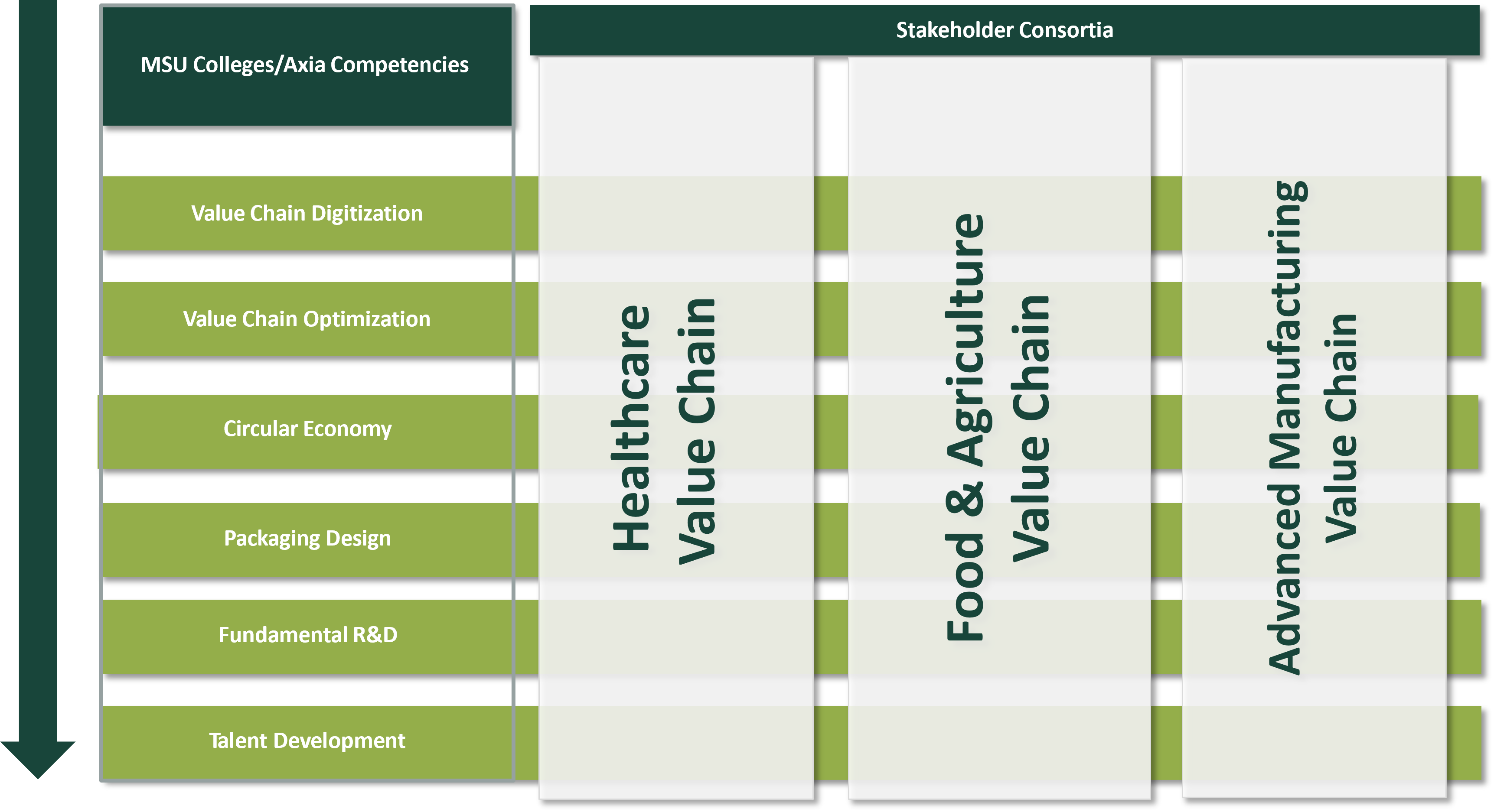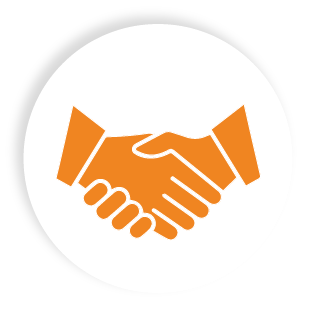 Partnerships:
Collaborating for Success
Bridging the gap from theory to real-world application.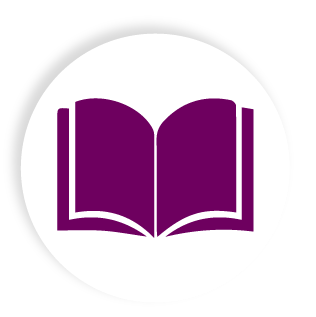 Education:
Developing Your Skills

Graduate studies, certificate programs and seminars in value chain creation and optimization.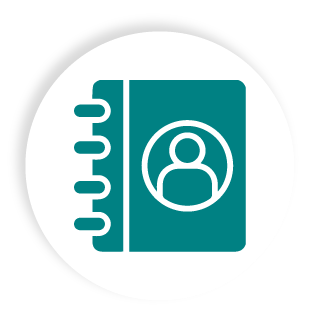 Contact:
The Axia Institute
Have questions? Learn more about how you can get involved with The Axia Institute.