Industry leaders featured at Revolutionizing Patient Safety: Securing the Medication Supply Chain Virtual Conference
October 2020
On October 6, 2020, the Axia Institute hosted a virtual industry-focused event on the critical value chain to secure the supply chain for prescription medication. Revolutionizing Patient Safety: Securing the Medication Supply Chain provided a relevant forum for the important issue of patient safety and brought together industry professionals to discuss this important challenge. The Axia Institute would like to thank its sponsors including the Council of Pharmacy Executives and Suppliers (CPES), the Council of Supply Chain Executives (CSCE), eAgile, Fresenius Kabi, GS1, and IntelliGuard for helping underwrite this important event.
Christopher Jerry kicked off the session by sharing his touching story of his daughter Emily, who tragically lost her life due to a preventable medication error while administering chemotherapy for a childhood cancer diagnosis. Chris later learned that medical error was in fact, the third leading cause of death, after initially believing that his daughter's situation was an outlier. Chris spoke of the Emily Jerry Foundation (EJF) which was born out of this loss and works to improve patient safety. The EJF's focus has been to help medical industry professionals improve their processes to eliminate errors. This important idea was identified by Dr. Donald M. Berwick in his important research on patient safety. To that end, the EJF's focus is to Eradicate Tragic Medication Errors which it does by making medical facilities safer, raising awareness, and being an active part of developing solutions to minimize human error in medicine.
Kevin Streeter, Chief Nursing Executive of Sutter Delta Medical Center, shared his supply chain and logistics knowledge within the context of the medical industry. Speaking during the Fiscal Focus from a Hospital Executive portion of the event, Streeter noted that supply chain management is foundational to the success of any business, and the healthcare industry is no different. The use of innovative technologies is necessary to revolutionize the healthcare system. Streeter began his presentation of innovative technologies by outlining the differences between barcodes and Radio Frequency Identification (RFID), and the relative benefits of RFID technology from a time, accuracy, and cost of labor perspective. Streeter noted that RFID is being used successfully used in many other industries, including the airline industry, and should be used extensively in the health care system.
During the Clinical Focus from a Hospital Executive segment of the conference, Dr. Charlene Hope, Chief Pharmacy and Safety Officer at the University of Chicago Hospitals shared her views on medical safety which were framed within the context of a Medication Use System. She explained the incredible level of detail required by this system, and the additional protections it provides patients. Hope identified issues such as goal conflict (working faster vs. working safely, as an example), perioperative errors, human error, and cognitive biases as the leading causes of medical errors. Like Christopher Jerry, Dr. Hope shared Berwick's perspective that "most serious medical errors are committed by competent, caring people doing what other competent, caring people would do."
The second half of the conference consisted of two panel discussions. Both panels were moderated by Axia Institute researcher, Dr. William Donohue, Distinguished Professor of Communications, Michigan State University, who asked panelists a series of questions while facilitating robust discussions on patient safety.
In the first panel, Stephanie Field, Director, Pharmacy Business Services, Spectrum Health System, Michael Ganio, Director Pharmacy Practice and Quality, ASHP, Dr. Cory Gaconnet – Chief Anesthesiologist, US Naval Hospital, San Diego, and Peter Sturtevant, Sr. Director Community Engagement, Pharmaceuticals GS1 US, discussed Outlining the Case for Change. The case for change focused on both the need for greater efficiency and operational gains resulting from better inventory management of pharmaceuticals used in hospitals. Issues of transparency in the pharmaceutical supply chain were discussed as was the Drug Supply Chain Security Act (DSCSA) and implications for patient care. RFID as a means for improving patient safety in the healthcare environment was also discussed at length during this engaging panel session.
During the second panel, Achieving Practical Solutions for Patient Safety, Steve Halliday, President, RAIN RFID Alliance, Blair Korman, Senior Manager, Digital Identification and Traceability, Johnson & Johnson Supply Chain, Dr. Anthony Scott, Assistant Director Pharmacy Operations, University of Chicago Medicine, and Gwen Volpe, Director, Medication Technology, Fresenius Kabi USA, discussed technologies being used to manage medication and medical devices in hospitals. The automation of pharmaceutical processes in hospitals and the use of wireless technology to track medications will play an important role in improving patient safety by allowing practitioners to focus more on their jobs. Most importantly this technological enablement helps mitigate the opportunity for human error and helps improve the overall experience of the end customer, the patient.
Conference Replays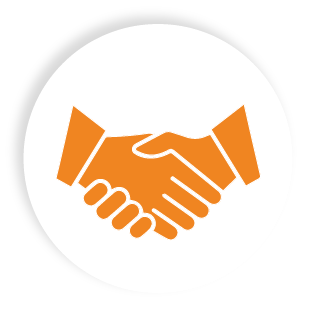 Partnerships:
Collaborating for Success
Bridging the gap from theory to real-world application.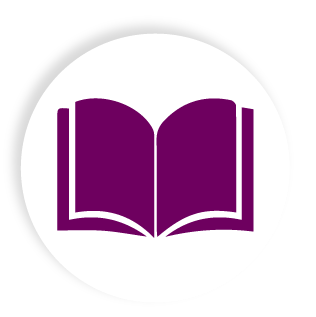 Education:
Developing Your Skills

Graduate studies, certificate programs and seminars in value chain creation and optimization.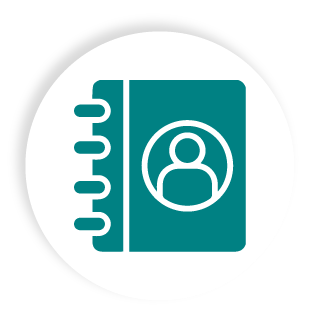 Contact:
The Axia Institute
Have questions? Learn more about how you can get involved with The Axia Institute.