Axia Value Chain Summit 2022 Disruption Panelists
Meet Our Disruption Panelists

Axia's Value Chain Summit, Managing Disruption in Hyper Connected Value Chains, will hold a Disruption Panel, Thriving through Periods of Transition and Uncertainty, on Tuesday October 25th. Esteemed MSU Faculty Member, Dr. David Closs will moderate the discussion and take panelists through topics relating to industry challenges, risk mitigation, resilience, and more!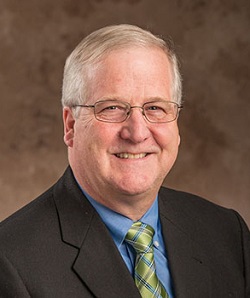 David Closs
The John H. McConnell Chair Emeritus, Michigan State University
Dr. Dave Closs serves as the John H. McConnell Chair Emeritus at Michigan State University. Dr. Closs completed his MBA and Ph.D. at Michigan State in 1978 focusing on the topics of marketing, logistics and management science.
Dr. Closs has been extensively involved in the development and application of computer models and information systems for logistics operations and planning. The computer models have included applications for location analysis, inventory management, forecasting and routing. The information systems development focuses on inventory management, forecasting and transportation applications. His experience has focused on the logistics related issues in the consumer products, medical and pharmaceutical products and parts industries. Dr. Closs actively participates in logistics executive development seminars and has presented sessions in North America, South America, Asia, Australia and Eastern Europe. Dr. Closs's primary research interests include supply chain strategy, information systems, security, and planning techniques. He was one of the principle researchers in two studies completed by Michigan State University investigating world-class logistics and supply chain capabilities.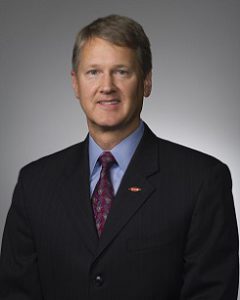 Greg Jozwiak
Chief Supply Chain Officer, Dow
Greg Jozwiak is Chief Supply Chain Officer for Dow. During his 31-year career with Dow, Greg has business experience in the packaging, automotive and building and construction industries with product and application knowledge across plastics, elastomers, adhesives and insulation materials. He also has functional experience in supply chain, purchasing, shared services, and customer service. Greg has a passion for creating an inclusive and diverse workplace across his global organization, finding more sustainable solutions based on optimizing supply chains and modernizing the customer and employee experience through digitalization.
He serves on the national board of directors and executive committee for Keep America Beautiful in addition to several company initiatives that support STEM education and community welfare. Greg earned a Bachelor of Science degree in Packaging Engineering from Michigan State University and certification of executive global leadership from the American Graduate School of International Management. Greg is married with two children and his spare time is spent enjoying family, fitness, sports, outdoors, travel, and cars.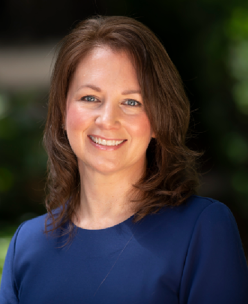 Angie Lindsey
Vice President of Marketing Pharmaceuticals, Fresenius Kabi USA
Angie Lindsey is a vice president of marketing for Fresenius Kabi in the United States. In this role Angie leads all aspects of the company's marketing strategy and functions for the anesthesia and analgesia vial business, Simplist® prefilled syringe and +RFID™ smart-labeled portfolios.
Angie has more than 25 years of experience in sales and marketing roles of increasing responsibility and leadership within the pharmaceutical industry. She joined Fresenius Kabi in 2012 after serving in various positions at Takeda Pharmaceuticals and AstraZeneca.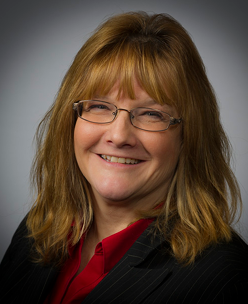 Ruth Ann Mechling
Global Logistics and International Trade Leader, Corteva Agriscience
Ruth Ann Mechling is Global Logistics and International Trade Leader for Corteva Agriscience.  She has over thirty years of experience in manufacturing and supply chain spanning businesses in Union Carbide, Dow, and now Corteva Agriscience.  She is currently focused on Supply Chain Logistics strategy & technology as well as business continuity.  Throughout her career, she has had a passion for learning new things and often takes on roles requiring something new or different.  Ruth Ann earned her Bachelor of Science in Chemical Engineering from Rutgers, The State University of New Jersey.  She is located in Midland, Michigan, with her family.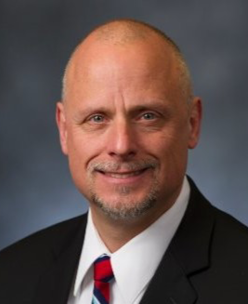 Ken Seibert
Semiconductor and Energy Storage Commercial Manager, Hemlock Semiconductor
Ken Seibert is a Semiconductor and Energy Storage Commercial Manager at Hemlock Semiconductor. He has spent over 30 years of his career managing teams in product and market development at Motorola Inc., Dow Corning, and currently Hemlock Semiconductor. Ken has an engineering background and earned his Bachelor of Science in Chemical Engineering from Michigan Technological University.