Axia's 2022 Value Chain Summit Event Recap: 
Managing Disruption in Hyper Connected Value Chains
If ever there was a time that called for innovative supply chain solutions, that time is now.
Covid not only disrupted our lives and ability to connect in a face-to-face format, but also disrupted our global value chains in unprecedented ways. There are countless examples from the baby formula shortage that is still causing problems for parents throughout the U.S. to the continued chip shortage that has resulted in acres of new vehicles being parked on vacant lots instead of being sold at dealer lots.
With these challenges being top-of-mind in the supply chain sector, the Axia Institute held its 2022 Value Chain Summit focused on debriefing disruption and resilience across industries and supply chains on October 24 – 25 in Midland, Michigan and also welcomed virtual attendees. This event brought together supply chain professionals at all levels to educate and dive into disruption issues, mitigation strategies, and more.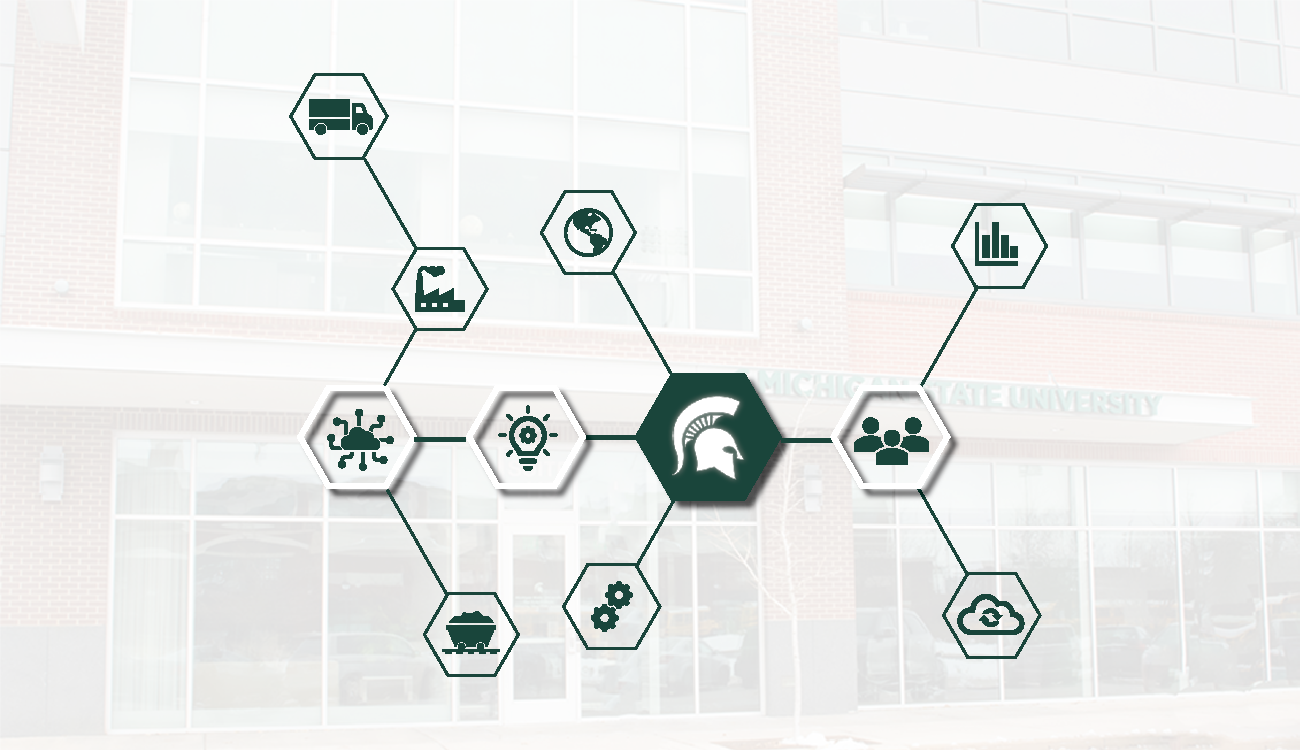 Keynote Address and Disruption Panel Videos
Day 1 Overview
October 24, 2022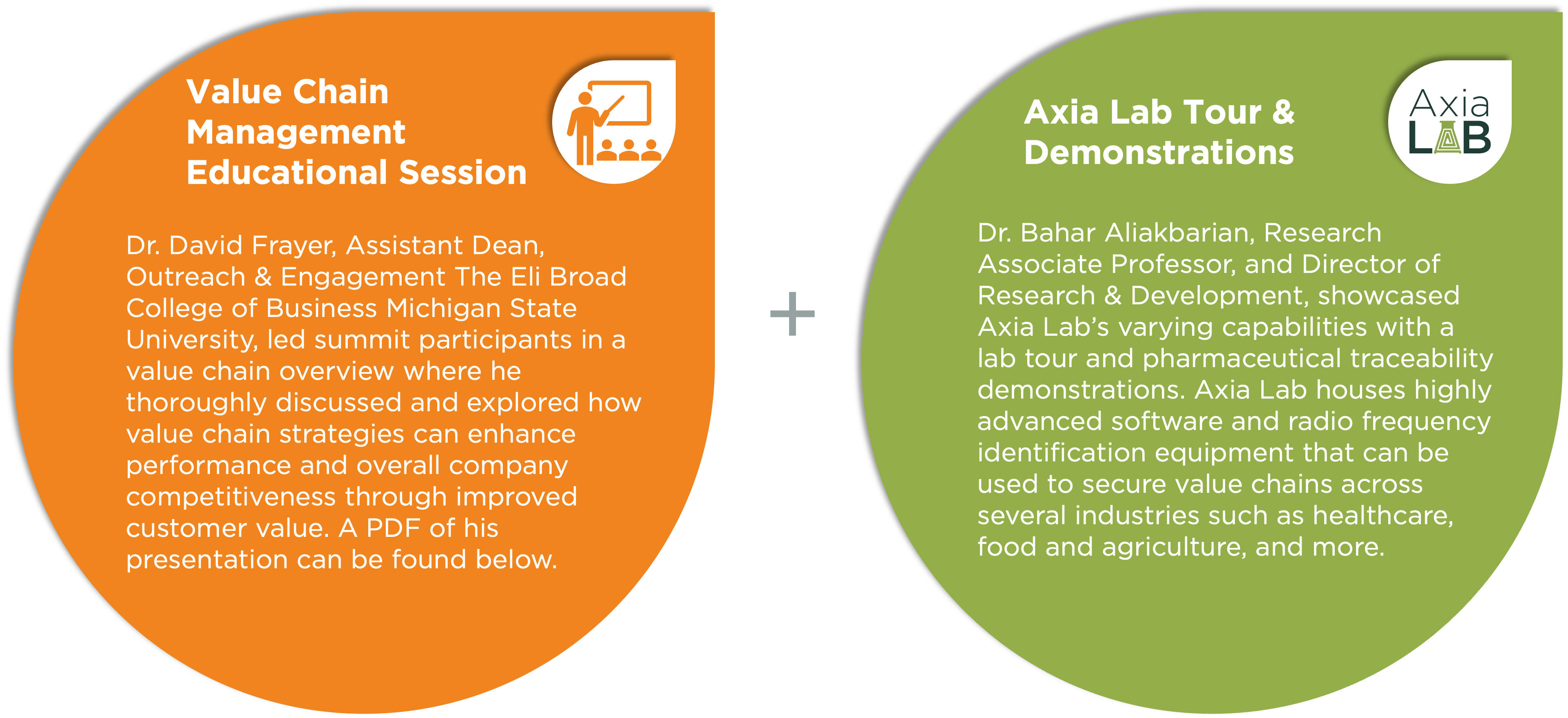 Day 2 Overview
October 25, 2022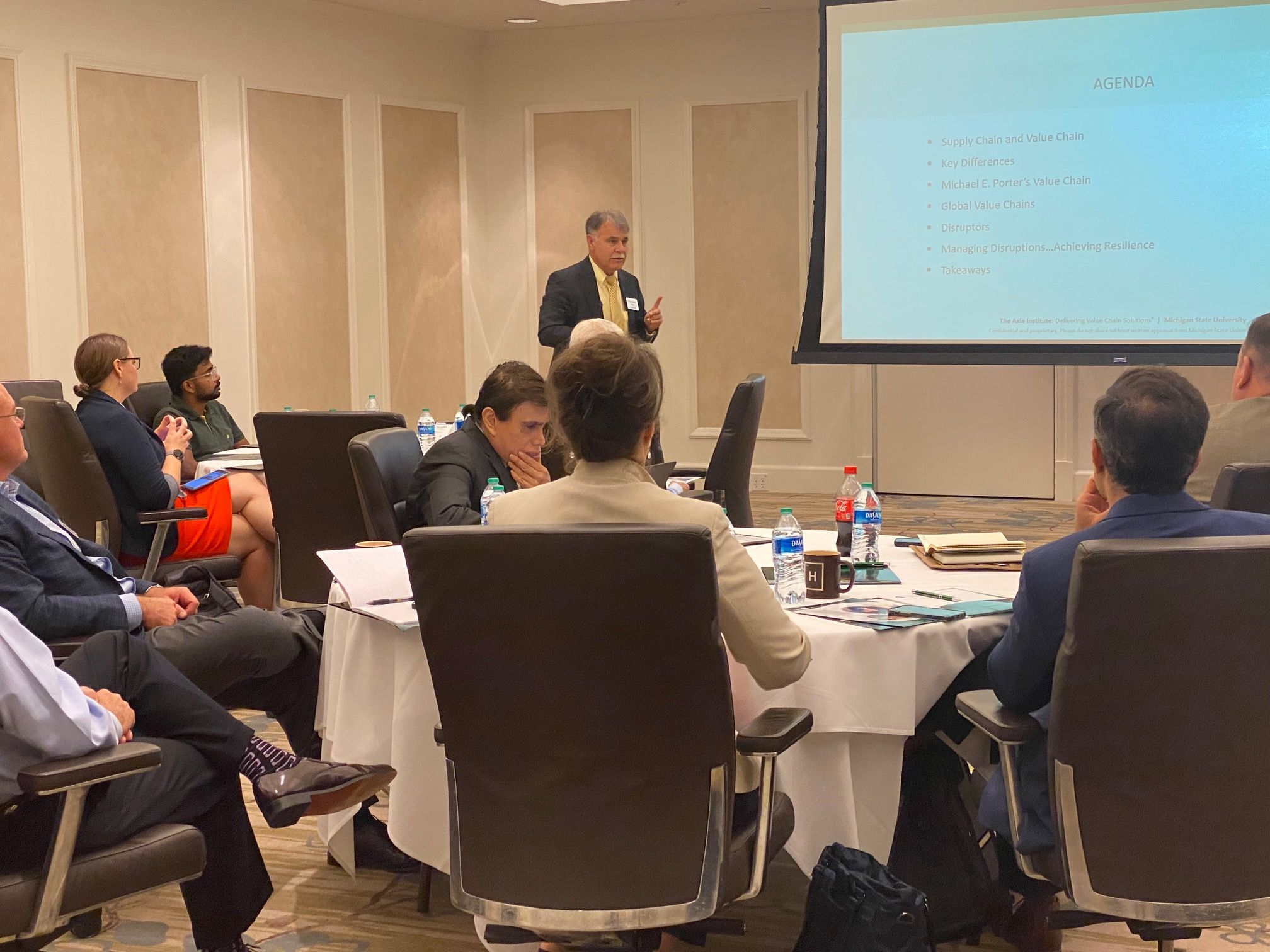 The session began with an interactive introduction to Value Chain Management session facilitated by Dave Frayer, Ph.D., followed by a tour of the Axia Lab and a welcome reception. Keynote speaker, Chancellor Jose Sartarelli, formerly of University of North Carolina – Wilmington, led off the second day of the Summit sharing his experiences leading through disruption both in his career as a leader in the international pharmaceutical industry and as the leader of a large public research university.
During Chancellor Sartarelli's keynote address, he discussed the differences between a supply chain and a value chain using Michael E. Porter's activity structure and spoke on the competitive advantage companies gained by adopting a value chain system. In addition to discussing some key disruptors he'd encountered over his career, he shared information about ways that leaders achieve resilience. The 6 keys leaders rely on for achieving resilience include envisioning/imagination, having passion or a "fire in the belly", strong interpersonal skills, empathy and hard work.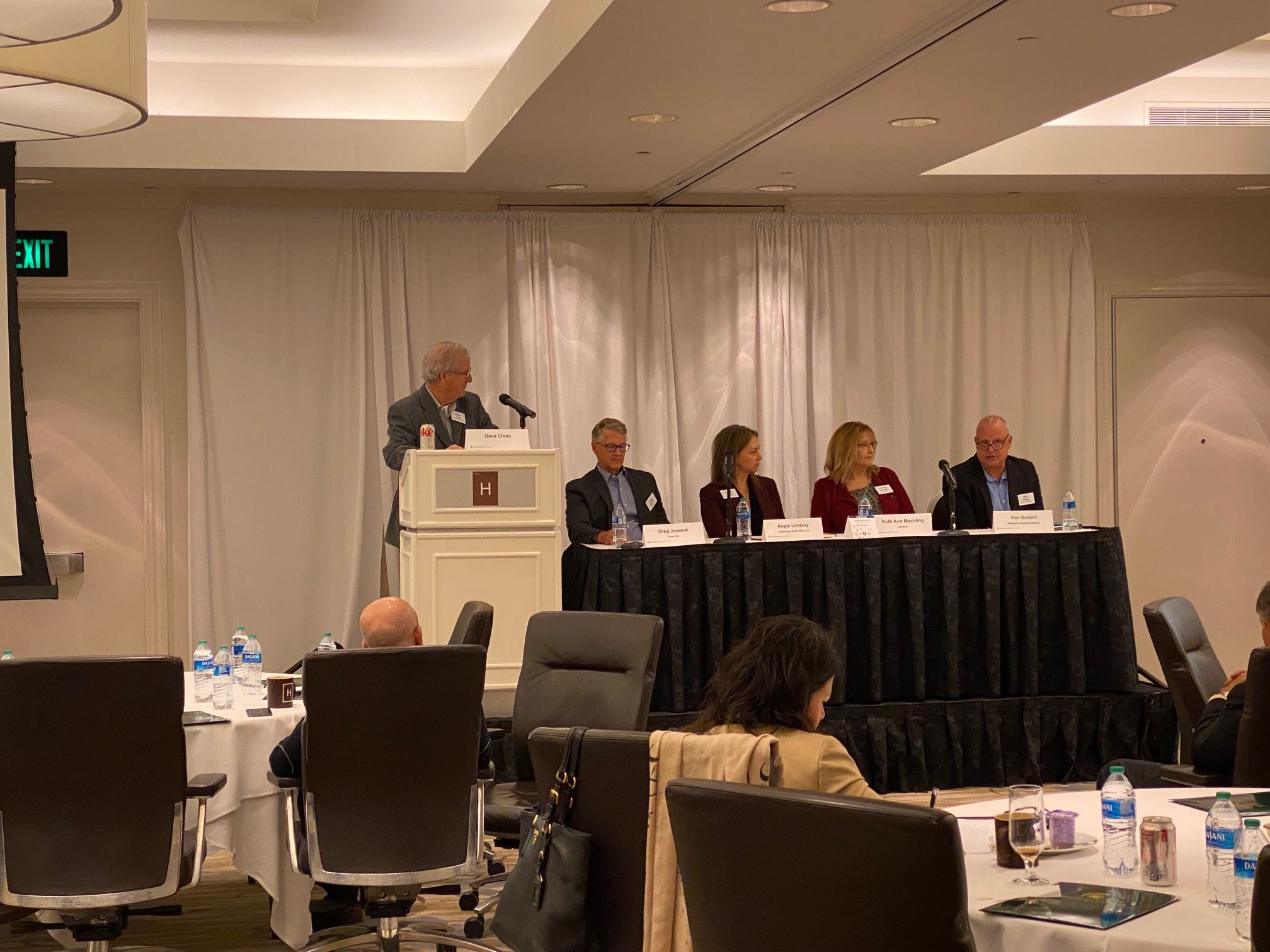 The keynote session was followed by a panel of leaders from the material sciences, pharmaceutical, agriscience and semiconductor industries.
Greg Jozwiak, Corporate Vice President Integrated Supply Chain, Dow, Angie Lindsey, Vice President, Marketing, Fresenius Kabi US, Ruth Ann Mechling, Global Logistics and International Trade Leader, Corteva Agriscience, and Ken Seibert, Commercial Manager, Semiconductor and Energy Storage, Hemlock Semiconductor all discussed themes of disruption, resilience and risk mitigation.  Moderated by Dave Closs, the John H. McConnell Chair Emeritus at Michigan State University, each panelist also shared their thoughts on future disruptive factors they believed could influence business.
Day 2 Overview Continued
October 25, 2022
Member Recognition
Axia Members were recognized using the Axia VCI for context and for those Competencies or Perspectives necessary for a firm to make the transition from a supply chain to a value chain mindset.
Those perspectives include Risk Management, Talent and Resource Management, Ideation and Innovation, Internal Integration, Customer Integration, Supplier Integration, and Information Technology. Axia member organizations were recognized for excelling in one or more of these perspectives.
Highlighted member organizations include: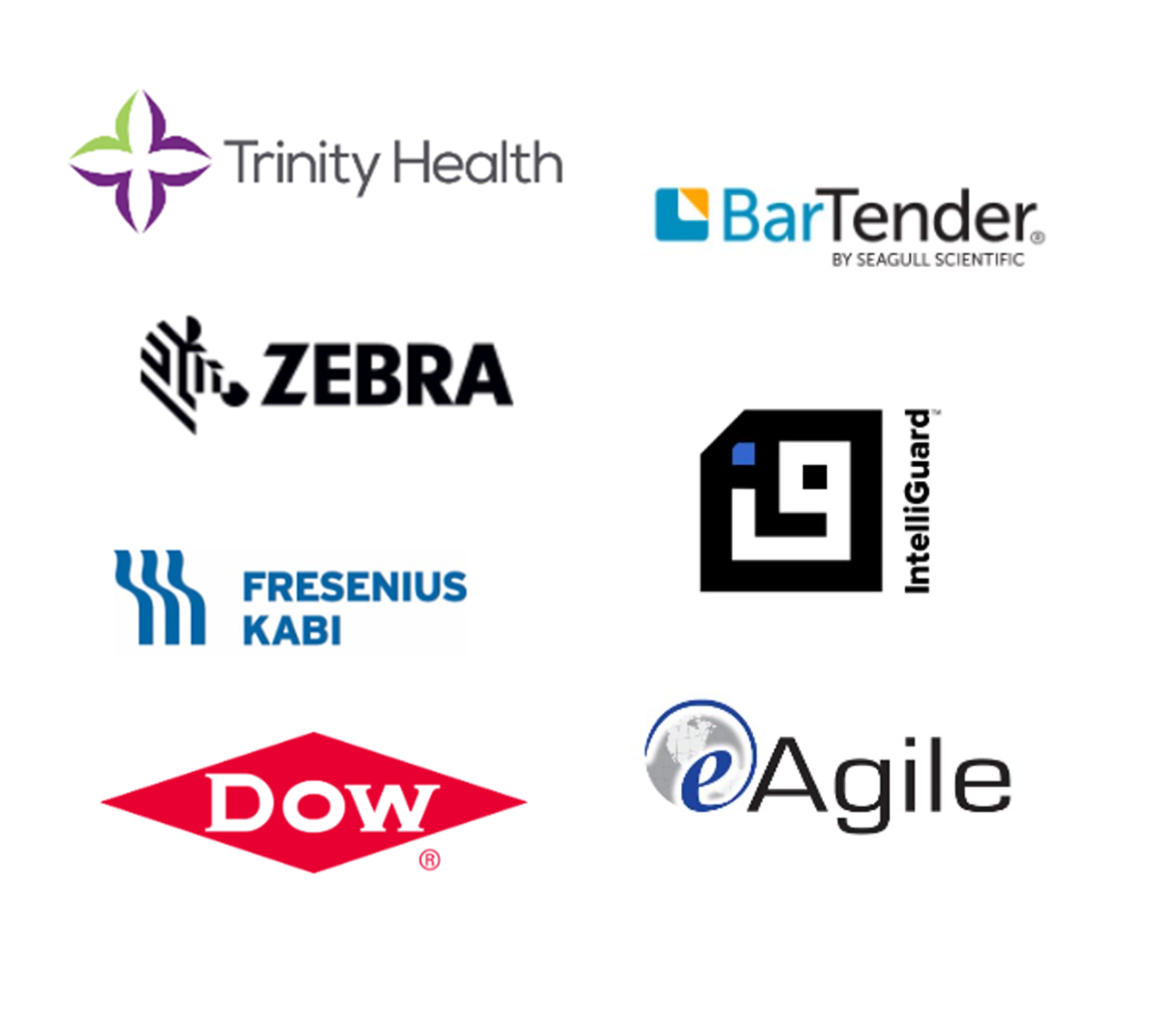 Michigan State University Collaborators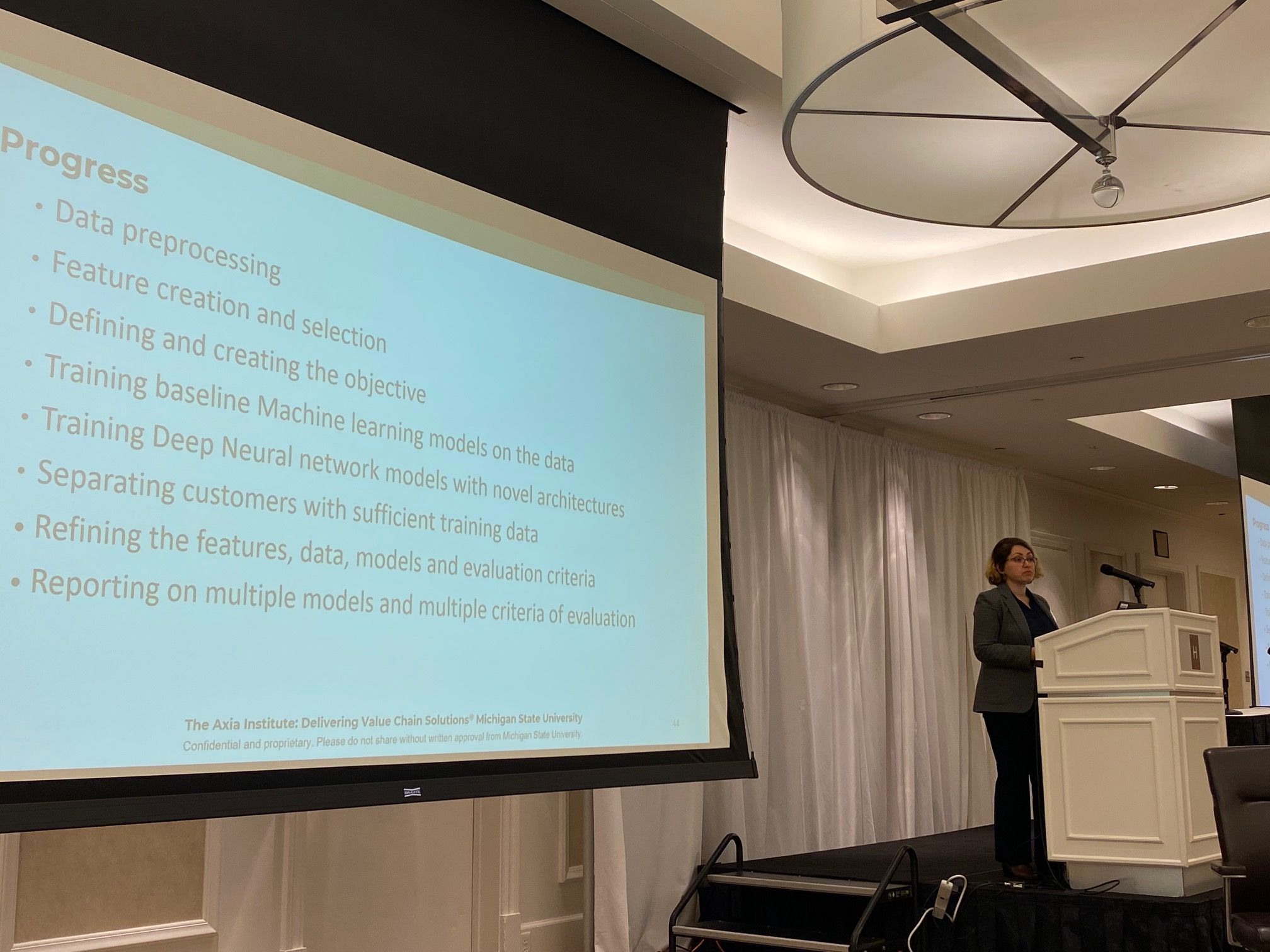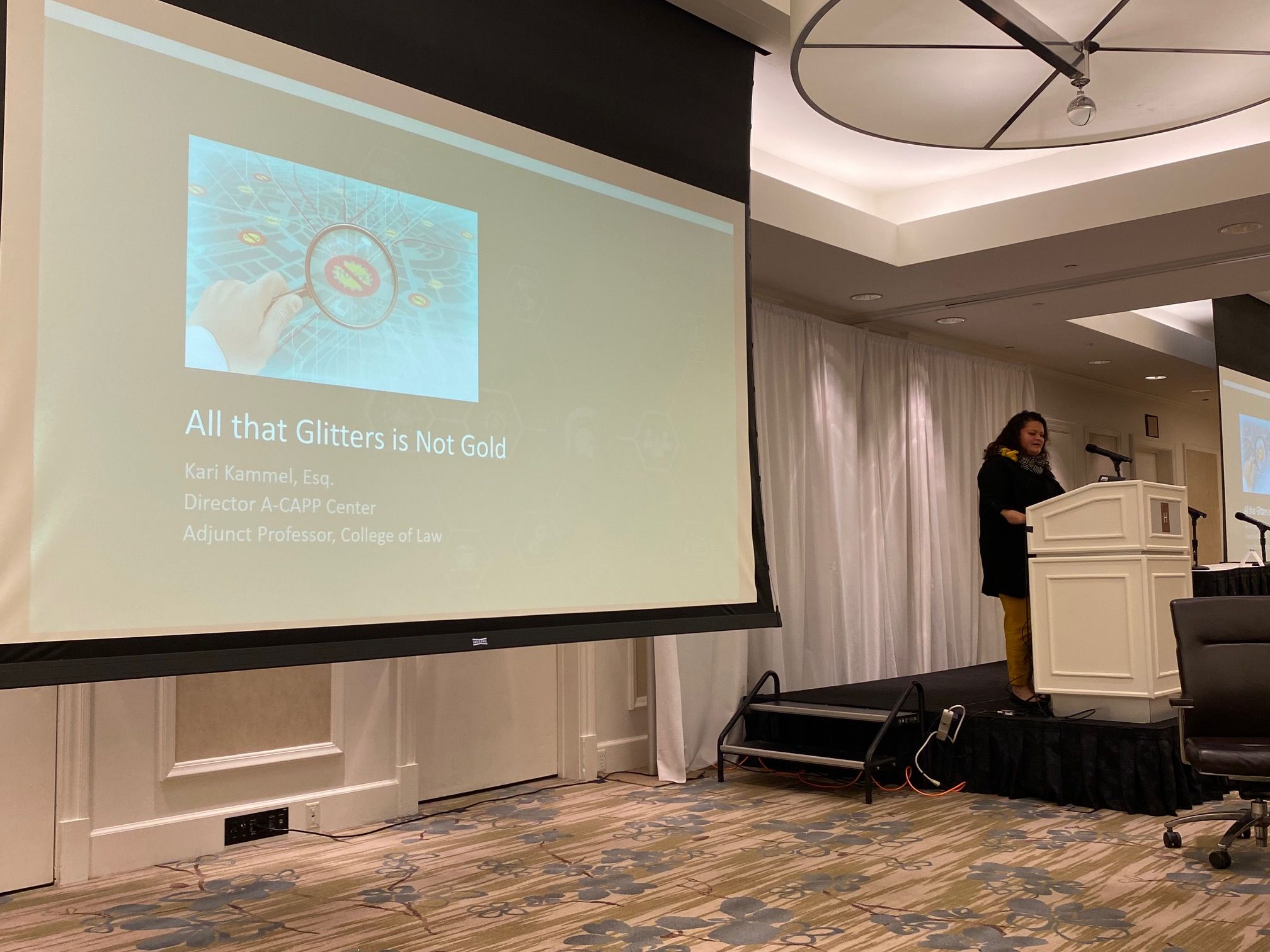 Axia continually works to collaborate across Michigan State University (MSU). During this summit, Dr. Parisa Kordjamshidi, Assistant Professor, Computer Science and Engineering  shared some of the innovative work she has been doing with Dow in predictive analytics to help their supply chain organization. This project has applicability across other areas of manufacturing, and Axia believes what we're learning with Dow can help other Axia members and collaborators. 

An additional Axia collaborator, Kari Kammel, J.D., Director of MSU's Anti-Counterfeiting and Product Protection Center (A-CAPP) spoke on the disruptive force of counterfeits that have become prevalent in the retail industry since the advent of the pandemic. Kari left the audience with some practical takeaways regarding the way consumers interact with their brands online and the ever-growing counterfeit issues present today.